Diving Heated Vest

Feed Your Curiousity
AKUANA AMBASSADORS
Only The Best Satisfies The Best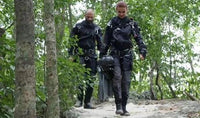 Alain and Lily
Alain arrived in Mexico in 2005.Since he became a diving professional in 2003, Alain logged over 5,000 dives in Mexico, Belize, Egypt,  and Palau...
Lili logged over 800 dives in France, Philippines, Rep. of Maldives and Mexico. She became a technical and cave diver in 2014.
Designer for AKUANA sidemount BC
SHOP NOW
Pascal Bernabé
Pascal Bernabé used trimix to dive to 330 meters (1,083 ft) 5 June 2005 near Propriano, Corsica.This was actually deeper than the official deepest scuba dive recognized by Guinness World Records at the time.
"Very impressive! Streamlined and good design, comfortable shoulder pad, easily dump gas from BC. "
SHOP NOW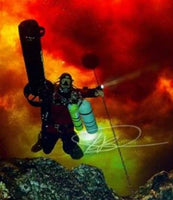 John bernot
Jon has been diving since his late teens, beginning in lakes and other local areas around Oklahoma. He continued to progress becoming a recreational instructor, owning a recreational dive center, working for a dive manufacturer, becoming a technical dive instructor, and owning a successful technical dive center (Cave Country Dive Shop in High Springs, FL). He has experienced the industry from nearly every perspective.
John is a highly accomplished technical diver and instructor. He has owned and dove numerous rebreathers, is proficient in every configuration from single tank, to backmount, sidemount, backmount CCR and SCR, and sidemount CCR. When Jon isn't out teaching, he is actively involved in several cave exploration projects. He and his regular dive partner Charlie Roberson currently hold a world record for penetration in cave (Falmouth Cave System).
AKUANA Ambassador
SHOP NOW
AKUANA Dive Gears
A beginning of exploration. Numerous underwater caves with incredible size, exceptional length, extreme depth, and rich biology attract adventurers to exploration.  AKUANA shares the passion with the adventurers by offering the most reliable scuba diving gears. AKUANA inspires the adventurers to conquer the new territory hidden in the mysterious earth.
Explorer spirit. All the products are emerged from a shared passion to explore, document and conserve the numerous underwater world. Our testing team members are dedicated to explore challenging caves which are deep, complicated and heavy-silt. Exploring the unknown is the core of our business and the spark which makes us move forward.
90 DAYS NO REASON RETURN.     5 YEARS WARRANTY*.     31 COUNTRIES OF OUR CLIENTS.     200 METERS TESTED.
Let customers speak for us